Comprehensive Arts Education
Comprehensive Arts Education (CAE) is a multi-faceted approach to arts education as an integral part of the sound basic education that is the right of every child in North Carolina.
Our Three-Part Plan
In today's globally competitive world, innovative thinking and creativity are essential for all schoolchildren. Our three-pronged Comprehensive Arts Education (CAE) approach helps students develop these skills as well as effectively engage, retain, and prepare them for graduation and success in tomorrow's global economy.
These three components of CAE are interdependent and are all necessary.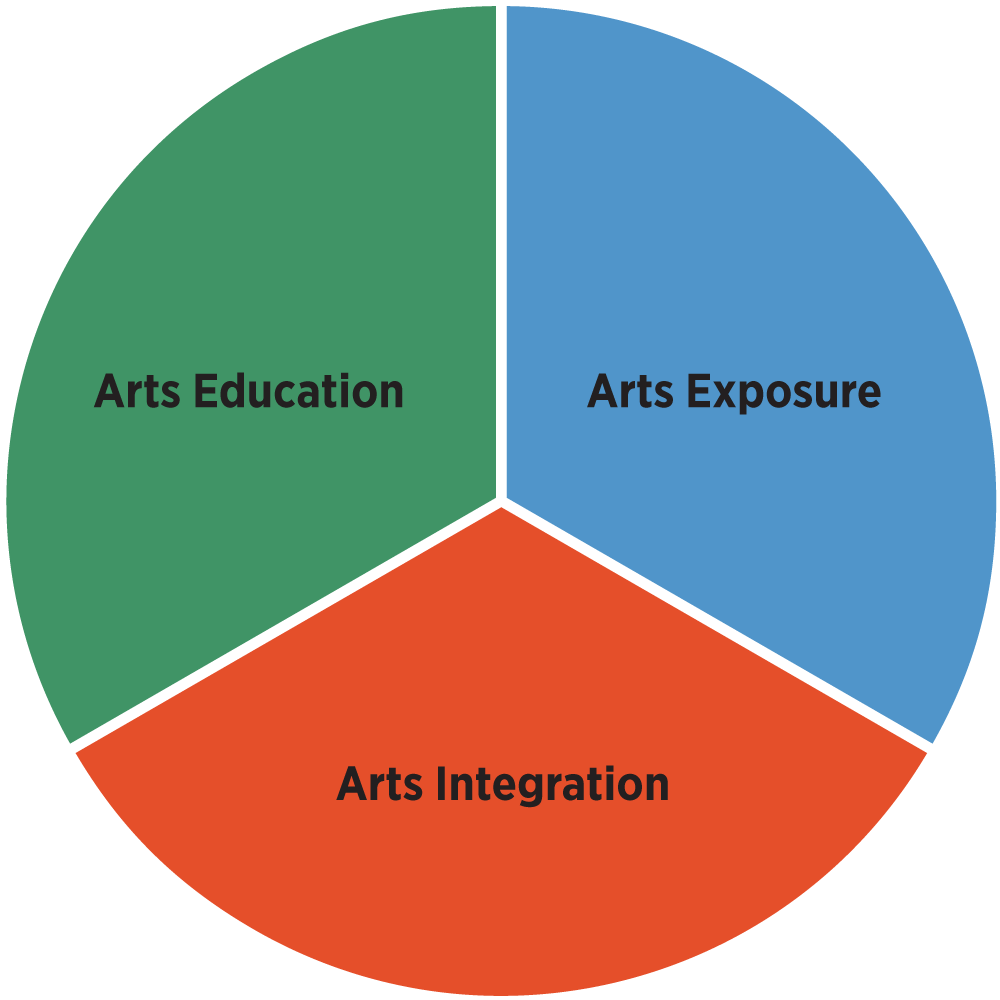 Arts Education
The arts as core academic subjects, taught by licensed arts educators. This includes dance, music, theatre arts, and visual arts.
Arts Integration
The arts as a catalyst for learning across the curriculum creating deeper learning experiences that support content mastery and the development of critical and creative twenty-first century skills
Arts Exposure
Exposure to quality arts experience offered during and outside of school such as artists-in-residence, visits to galleries, concerts, and performances.