Arts Stories
ARTS STORIES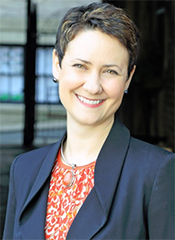 "A young man, a community college student, recently came to NC Stage see the first play of his life as a requirement for a class. He confessed he thought it would be 'a bore.' In the email we received after the play, however, he described an experience that transported him out of his life, gave him compassion for the characters onstage, and gave him a new perspective on the themes of the play. As a producer and director, this experience epitomizes why I love the arts–they lift us out of ourselves while also letting us feel our own humanity more deeply."
Angie Flynn-McIver, Producing Director – NC Stage Company, Asheville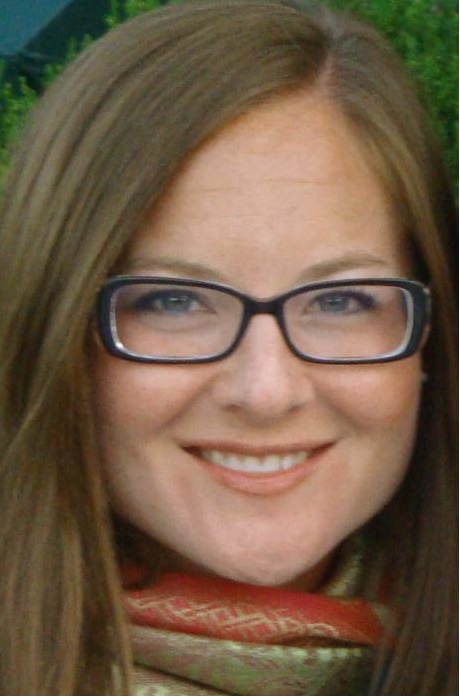 In 2006, my husband and I moved to Winston-Salem – we were drawn to the city because it offered him a first-class MBA program at Wake Forest and me a thriving arts community so I could continue my career. In 2008, we decided to STAY in Winston-Salem because it was the kind of place where we wanted to live our lives and grow our careers. The arts play an integral role in that – they recruit and retain new businesses that grow opportunities and our local economy and they create a vibrant community and robust quality of life.
Catherine Heitz-New, Vice President for Development
The Arts Council of Winston-Salem/Forsyth County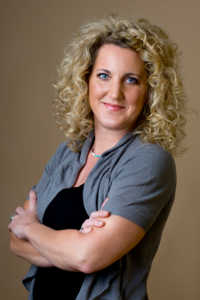 Recently, at a First Friday event, we had a drum circle. It was amazing to see how much everyone enjoyed it. People, from every cross-section of our community, sat down together and played. They made new friends, tried something new, relieved some stress, and smiled and laughed a lot! We were all happily playing when I looked over and noticed one young man had tears in his eyes. When our session ended, he quickly got up and went outside. Concerned, I followed. I asked him if everything was okay, if he needed anything. I asked him why he was crying. "Because," he said, "that is the first time in a long time I've felt accepted, like I belonged." I was speechless. It's moments like that that make it all worthwhile. Giving people the opportunity to have meaningful, even life-changing, arts experiences is what the Arts Council of Wayne County is all about.
Sarah Merritt, Executive Director – The Arts Council of Wayne County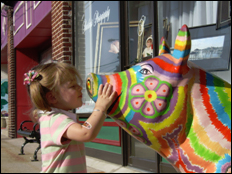 As the Downtown Development Director for the City of Goldsboro, I would like to share my belief that the arts and downtowns make an ideal pairing and create an opportunity for a departure from traditional economic models. This is an important understanding for cities. Traditional economic models rely on workers being attracted to an area for jobs. The creative class, as well as the younger generations, are attracted to areas for quality of life and livability factors. These are features inherent to historic main streets and downtowns. Creating an environment in downtowns that fosters art and the development of the creative class attracts new investment, unique small businesses, art based organizations, and young folks which generate a demand for residential uses and restaurants and, at the end of the day, increase your downtown's value to the community. In short, the arts provide direct and indirect positive economic impact and makes your downtown more livable – isn't that what we all want for our communities?
Julie Metz, Executive Director – Downtown Goldsboro Development Corporation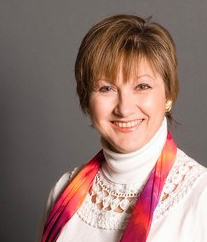 I remember walking into my daughter's middle school one afternoon about 10 years ago where I was a volunteer and served as an occasional accompanist. For several years the arts teachers had produced a play in the Spring as an extracurricular activity, even creating original works with local composers. This day, the music teacher met me slightly agitated, and said very quickly, "We've decided to do Oliver! this year and … you'll play piano, won't you?" [His primary instrument was guitar.] "We've hired a great director and the kids are really excited." "Ah… well … OK … sure."
A cast of 40 middle schoolers learning lines, choreography, music, and how to be pickpockets too. Parents and students searching out the perfect costumes. Recruiting a talented alum to play percussion and a local business to provide real sound and lights. Adapting the score for piano, drums, guitar, fiddle, and recorder. Scheduling rehearsals, researching program notes, designing posters, shooting photographs for publicity. Watching students work together, creating characters, blocking scenes, practicing vocal exercises, painting sets, learning harmony. It was thrilling. I was hooked because it was the perfect project-based learning activity. Combining all sorts of disciplines. Engaging a wide variety of students and community. It was a play, it was a musical, but it was really just that in the service of something bigger.
I followed those students to high school where, for many the Spring musical is the highlight of the year, from November to March. It's an annual event, a collaboration of the entire arts education department and open to the entire student body. The faculty is the production team—the theatre instructor directs, dance instructors design and teach choreography, the visual arts instructor and students provide set design and publicity, band and choral instructors conduct and/or play in the pit, and teach the music to actors and musicians.
Those middle school pickpockets grew up to work on Once Upon a Mattress, Disney's Beauty & the Beast, Into the Woods, Guys & Dolls, the 25th Annual Putman County Spelling Bee and Seussical. They traveled to elementary schools and introduced young students to live theatre. They played to standing room-only audiences. They turned the entire house into a glorious forest for Into the Woods. They were nominated for regional awards. They learned time management, how to create characters, collaboration, how to save their voices, how to share the spotlight, how to change keys 6 times in one piece, how to perform in the face of private fears and with the threat of a few very real tragedies. Dedicated, talented, creative teachers worked hundreds of unpaid hours to teach lessons with an incredible slight of hand that makes the teaching almost invisible.
It's magic. I know, because I get a front seat to watch it all happen.
Gina Harrison, President, Chatham Arts Council Board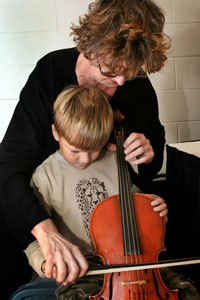 Last week I entered a hectic third grade classroom to observe our string ensemble performance. Among the students was a child with Tourette's Syndrome who was unable to control interjecting ongoing commentary into the room and a child whose physical hyperactivity had resulted in a "special" seat at the rear of the classroom where his nearly constant jumping in and out of his seat would be less distracting to other students in the room. Quite literally the moment the music began, the child with Tourette's became silent, smiling and transfixed by the music, and the only physical activity from the darling little boy in the back of the room was enthusiastically raising his hand to be called on when the musicians asked students to talk about what how counting musical rhythms was like the fractions they were learning in math class. I will never forget this remarkable demonstration of the power of music as perhaps the most universal language we human's innately understand and share.
Merritt Vale, President and CEO – Winston-Salem Symphony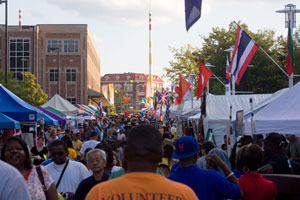 We were providing videography classes for teens who lived in the Metropolitan Housing Authority area. Many of these kids were the second and third generation of their families to grow up in government housing. They met here once a week and worked with a professional videographer to create mini-documentaries. They interviewed the Mayor when they documented how City government works. They went behind the scenes of our local newspaper as they documented how newspapers are published. One day, I walked out of my office to find one of the kids sitting on a bench and next to him was a young girl, maybe seven years old. I asked, "This is your sister, T? Do you have to babysit today?" He looked up at me and said, "No, m'am. I just want her to know there's something different."
Deborah Mintz, Executive Director – The Arts Council of Fayetteville/Cumberland County