Thanks and Giving Tuesday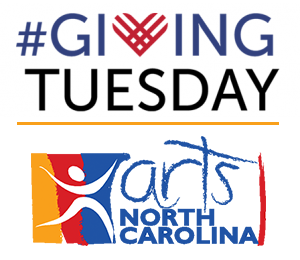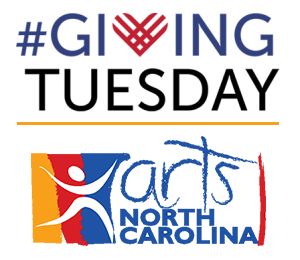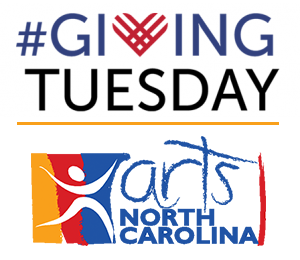 Arts North Carolina IS our membership. There is a unique power and purpose that becomes possible when HUNDREDS of organizations and individuals join together behind a simple yet wonderful vison; that we can live in a state where the arts are viewed as indispensable by ALL. In addition to the support they provide that makes our work possible, our members are a network for action, and a collective of inspiration. Our member organizations are almost entirely non-profit Arts and Culture Organizations, and are the strong and colorful threads that weave together to create the rich tapestry of creativity and innovation that is North Carolina.
We are grateful to our membership in the same way one may be grateful to their brain, heart, or lungs, as an integral part of who we are which enables us to exist and grow. On this #GivingTuesday we want to express that gratitude, and ask everyone we can reach, to please go to our Organization Membership Roster, select one or more of those vital organizations that touches your life, and take a moment to contribute what you can to their mission and purpose.
Arts North Carolina understands that we serve not only our members, but also those who support them, and we take that service very seriously. Please take a moment TODAY to invest in those organizations that enrich your lives as we thank them for playing a role in building a more vibrant and creative North Carolina.